LGBT foundation aims to counter Vatican family synod...
---
Jim Caviezel jumps over a table to greet a young fan at Comic-Con...
Tony Rossi


The "Person of Interest" panel at San Diego Comic Con this weekend featured stars Jim Caviezel, Michael Emerson, Kevin Chapman, Sarah Shahi, and Amy Acker – and executive producers Greg Plageman and Jonathan Nolan. When the moderator opened the floor to questions from the audience...
---
If it looks like a duck: The Islamist-Nazi connection...
William Kilpatrick


One of the great advantages we have over our ancestors is hindsight. With a clearer picture of the past, we can avoid making the same mistakes they made. But what if we're not allowed to use our hindsight? What if we're forced to pretend that what happened in the past bears no relation to what is happening now? Of course...
---
"I'd kill myself if I had that many kids"
Matt Archbold


My wife and I recently attended a sports banquet for one of our kids' sports teams at a local restaurant. It was one of those events that I wanted to go to about as much as I wanted to get three teeth pulled. But my wife assured me it would be fun. I didn't believe her but I came anyway.
---
What can you do to help persecuted Christians in the Middle East?
Marcel LeJeune


If others don't know what is happening in Iraq (and parts of Syria), there are areas, especially in Mosul and the surrounding area, where Christians have been threatened by Muslim extremists (and some have been killed, beaten, and raped). They have been told they need to convert, move, or die.
---
This video proves that St. John XXIII doesn't like it when you clap in church. So cut it out...
Fr. John Zuhlsdorf


I spotted this today at NLM from my friend Greg DiPippo. His translation of the Italian in the video, below: The fourth Sunday of Lent, John XXIII was once again among the crowd, at Ostia. Thousands of people were waiting for him along the street, in the piazza, in the church. They wanted to see him, to applaud him.
---
Show your solidarity with Iraqi Christians by displaying this symbol...
Rebecca Hamilton


ISIS is leaving this symbol on the bodies of the Iraqi Christians they murder. It is the the 14th letter of the Arabic alphabet and is pronounced "noon." The symbol stands for Nasara or Nazarenes, which is supposed to be a pejorative Arabic word for Christians. But I can tell you that when I die...
---
Is an annulment just a Catholic divorce?
---
100 years ago today, the West attempted suicide...
---
A reader has a question about friends using IVF...
Mark Shea


This is one of those things the apostles and fathers of the Church never had to think about. I think the first thing to do, if possible, is try to broach with them the question of the morality of IVF. Have you spoken with them about the moral implications of what they are doing? IVF involves fertilizing multiple eggs, picking one for implantation...
---
Listen to what Venerable Fulton Sheen has to say about misunderstanding the world...
---
This man may be the greatest double agent in history...
---
Pope Francis may not be the pope you want, but he's the pope we need...
---
Pope to belligerents in Ukraine, Iraq, Middle East: "Stop! I am asking you with all my heart. Stop!"
---
What is it that you most value? What is it that you most want?
---
The U.S. mass incarceration problem is staggering, and without parallel on a global scale...
---
There's no guarantee that the immune system of Western liberal democracy will hold up forever...


Pope Francis' advice for those who search for true happiness...
Kathy Schiffer


What is the recipe for happiness? Argentine journalist Pablo Calvo asked that question of Pope Francis during an audience July 7 at the Domus Sanctae Marthae. The pope answered amiably, addressing a group of Argentine emigrants and offering ten points. I confess: I read these pointers in La Croix, the French Catholic newspaper.
---
10 things you need to know today: July 30, 2014...
---
Mysteries should be appreciated and lived more than "solved"
Msgr. Charles Pope


Today we tend to use the word "mystery" differently than in Christian antiquity, to which the Church is heir. We have discussed this notion on this blog before. In today's brief post I'd like to review that idea and then add a new insight I gained recently from Fr. Francis Martin. As we have noted before...
---
'Amazing Parish' movement unites clergy, laity in renewal...
---
From Gibraltar to Hawaii, here are 5 of the scariest roads in the world...
---
Few Catholics seem aware that traditional church buildings are based on designs given by God Himself...
---
What do we mean when we say "Hail Mary, full of grace"? Probably something deeper than you realize...
---
How Pope Benedict XV almost put an end to the First World War...
---
Stratford Caldecott to be buried alongside J.R.R. Tolkien, who inspired his conversion to Christianity...
---
What happened to all of those Catholic weddings?
Terry Mattingly


If journalists — on the Godbeat or otherwise — needed more evidence that there are multiple "American" Catholic churches at the moment, all they need to do is dig into the following piece from The Atlantic Monthly that focuses on a crucial piece of demographics and, thus, doctrine. The headline is bland, from the point of view of most journalists.
---
Pope Francis travels to Caserta to meet with Evangelicals...
---
Picture of the Day: Crystal clear canoeing on Caserta's Lago del Matese...
---
The Pope is making friends with Evangelical Christians around the world...
Sandro Magister


When the news got out, and was confirmed by Fr. Federico Lombardi, that Pope Francis intended to make a private visit to Caserta to meet with a friend, the pastor of a local Evangelical community, the city's bishop, Giovanni D'Alise, was thunderstruck. He hadn't been told a thing. Moreover...
---
What does it really mean to "get wise"? This Sunday's Mass readings tell us...
John Bergsma


This weekend's First Reading is Solomon's famous encounter with God in a dream early in his reign. Faced with the invitation to make any request of God, Solomon asks for the wisdom to rule well. God is pleased with this request and grants it to him. In a verse not used in Mass, God adds: "I give you also what you have not asked...
---
9 questions about the Israel-Palestine conflict you were too embarrassed to ask...
---
It's hard to let go of money for God...
Sr. Theresa Noble


When I left my corporate job in California to enter the convent I had to tell my boss I was planning on leaving at the same time he was handing me an offer for a substantial raise. It was a difficult moment. I felt bad for my boss but I was also keenly aware that I looked insane to everyone around me, including myself sometimes. I remember looking at the offer...
---
Women with Down Syndrome respond to God's call as contemplatives...
---
Get this entire Catholic website on CD-ROM...

The full contents of the New Advent website are available on CD-ROM. It includes the Catholic Encyclopedia, Church Fathers, Summa, Bible and more — and it's only $19.99...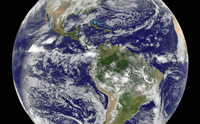 WORLD WIDE WEB
CATHOLIC LINKS
Adoration:
Eucharistic Adoration Directory
Audio:
Lighthouse
-
Audio Sancto
Bibles:
Douay
-
Knox
-
NAB
-
RSVCE
Blogs:
Blog Directory
Bulletins:
Seek and Find
Calendars:
Catholic Calendar
-
Easter Table
Catechisms:
Baltimore Catechism
-
Catechism of the Catholic Church
Events:
Catholic Event Finder
Forums:
Catholics Answers Forums
HHS Mandate:
Becket Fund
Jobs:
Catholic Jobs
Latin:
Ecclesiastical Latin Resources
Latin Mass:
TLM Altar Server Tutorial
-
TLM Mass Directory
Mass Times:
MassTimes
Movie Reviews:
USCCB Movie Reviews
Panoramas:
St. John Lateran
-
Sistine Chapel
Readings:
Today's Readings (USCCB)
Retreats:
U.S. Retreats and Retreat Centers
OTHER LINKS
Cameras:
EarthCam (Live)
-
Aerial Panoramas
Comics:
Calvin and Hobbes
-
C&H Search Engine
-
Dilbert
-
Peanuts
Customer Service:
GetHuman
Fact Checking:
Snopes
Find Things:
Mailboxes (USA)
-
Payphones
-
Phone Numbers
Money:
Missing Money
Privacy:
Do Not Call
Reading Lists:
Hardon
-
McCloskey
-
USLHE
-
Marines
Scanners:
Air Traffic Control
-
Radio Reference
-
Broadcastify
Shopping (Local):
Milo
-
Yard Sales
Tracking:
Airplanes
-
ISS
-
Satellites
-
Ships #1
-
Ships #2
Travel (Flying):
Turbulence
-
VFR Maps
-
SeatGuru
-
FlightAware
Travel (Hotels):
Bed Bug Registry
Weather:
ECMRF (Europe)
-
NCAR/RAP
-
Wind Map
-
National Weather Service (USA)