20 awesome things people saw at the 1964 World's Fair...
---
This is the key to increasing vocations...
Fr. John Zuhlsdorf


It seems to me that if we want to see an increase in vocations to the priesthood and religious life, we have to start praying more specifically about what we really want and about what we are willing to give. For example, can we please stop lumping all vocations together? Marriage is sliding down the hill towards the edge of the cliff...
---
Coptic priest named personal secretary to Pope Francis...
Andrea Gagliarducci


Msgr. Yoannis Lahzi Gaid, a priest of the Coptic Patriarchate of Alexandria, has been made second personal secretary to Pope Francis. The position is among the Pope's closest collaborators, and this marks the first time that an Eastern Catholic priest has been appointed to the position. The vacancy filled by Msgr.
---
This is how the Vatican Library plans to digitize its archives...
---
These stunning travel photos remind us that we're all just amateurs with iPhones...
---
Pope John Paul II on Mary's witness to the Resurrection of her Son...
Tom Perna

Although the Sacred Scriptures never speak of the Blessed Virgin Mary interacting with Jesus Christ after his Crucifixion on Calvary, it is highly doubtful that He would have never appeared to her or speak to her again. He does give her to Saint John on the Cross, "Women, behold your son", who in turn represents all Christians and all of humanity...
---
10 reasons you should believe in the Resurrection of Jesus...
Deacon Matthew Schneider


St Paul said that if Christ did not rise from the dead we are the greatest of fools. But if Jesus did rise from the dead everyone else could be considered the greatest of fools. Now Easter is over, I thought it appropriate to present 10 reasons why the resurrection happened. For instance: If the Apostles made it up, they would have arrived before the women.
---
Do you like the Ford Mustang? On its 50th birthday, thank the Catholic who helped God create it...
Frank Weathers


His name is Lee Iacocca. A scrappy, first generation, American Italian, kid who got started in the car business as an engineer (schooled at LeHigh University, and Princeton), he switched gears and became a car salesman to the fledgling dealer networks that had arisen to sate the automotive appetites of post-World War II America.
---
Pope's Monday Regina Coeli address: "Easter joy is not a masquerade!"
---
How your life is changed by the resurrection of Jesus...
---
The five-fold argument for the Resurrection...
Joe Heschmeyer


The New Testament consists of first-century, seemingly first-hand accounts of the life, death, and resurrection of Jesus Christ. It also claims to be an eyewitness account and makes some mighty bold claims about what the authors saw and heard. Yet a first-century audience (that is...
---
How to make Fanesca, the traditional Ecuadorian Holy Week soup...
---
The teaching of the Church is clear: Souls are actually in hell now, and will be for all eternity...
Tim Staples


While we did not broach the topic of "how many" will be saved; that is for another time, our focus here will be on the question of whether there are and whether there will be souls in hell for all eternity. Greater minds than mine, like the aforementioned Hans Urs von Balthasar, and Fr. Robert Barron...
---
When the idea of objective truth disappears, intelligent debate is replaced by emotive bullying...
---
Why is Good Friday called Good Friday? The etymology and origins of the name...
---
Pope Francis hit some home runs in yesterday's eloquent Chrism Mass homily...
---
This tiny creek in Wyoming connects the Atlantic and Pacific Oceans...
---
10 things you need to know today: April 22, 2014...
---
Catholic conversions are down nationwide, but Washington saw a record high number this year. Here's why...
Msgr. Charles Pope


There was an informative and helpful article in the Washington Post this Easter Sunday that demonstrates certain keys to success in evangelization. The focus of the article is the happy fact that the Archdiocese of Washington welcomed a record number of converts this year at the Easter Vigil. But the article also documents important factors that helped that number.
---
Did the Blessed Virgin Mary appear in Kibeho to warn of Rwanda's genocide?
---
One man's amazing journey toward the Catholic faith...
Kathy Schiffer


Richard Cole was not much of a believer: By his own admission, he didn't pray, he didn't worship. He was in recovery following years of alcohol abuse. Raised Methodist, he had fled the church of his youth to dabble in Zen, t'ai chi, New Age, witchcraft. But then for his 49th birthday...
---
China on course to become "world's most Christian nation" within 15 years...
---
The science behind making the fastest possible Pinewood Derby car...
---
While the Church is firm on same-sex marriage, many Catholics are rejecting its teaching...
Greg Erlandson


There is probably no more divisive topic in the Church right now than the subject of gay marriage. Catholics, particularly younger Catholics, increasingly mirror the rapid change in attitudes toward same-sex marriage that has typified both popular and legal opinion. The Church finds itself pinned between its assessments that homosexual acts are gravely disordered...
---
John XXIII and John Paul II, the popes who tore down walls...
---
8 things you need to know about Easter Sunday...
Jimmy Akin


The great day is finally here: Easter, the most important day of the Christian calendar. More important even than Christmas. What happened on this day? Was Jesus' resurrection a real, historical event? How does the Church celebrate this day? Is Easter a pagan holiday? Here are 8 things you need to know.
---
A meditation on the Easter Gospel...
---
Five 1-minute projects that will change the way you taste wine...
---
Four immediate results of the death of Jesus on the Cross, according to Matthew...
---
Adoramus Te, Christe et Benedicimus Tibi...
Rocco Palmo


Set to begin just after 9pm in Rome (3pm ET, Noon Pacific), below is a live-feed of this Good Friday's traditional torch-lit Way of the Cross at the Colosseum in the presence of the Pope. The meditations for this year's Via Crucis were written by Giancarlo Maria Bregantini...
---
From "the third hour" until "the sixth hour." From sext to none. From noon until three in the afternoon...
---
Jesus died to save you. But what exactly does that mean? How does salvation really work?
---
Here's why atheism, especially in its currently fashionable form, is an intellectual sham...
---
Get this entire Catholic website on CD-ROM...

The full contents of the New Advent website are available on CD-ROM. It includes the Catholic Encyclopedia, Church Fathers, Summa, Bible and more — and it's only $19.99...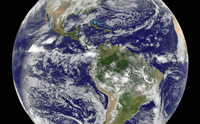 WORLD WIDE WEB
CATHOLIC LINKS
Adoration:
Eucharistic Adoration Directory
Audio:
Lighthouse
-
Audio Sancto
Bibles:
Douay
-
Knox
-
NAB
-
RSVCE
Blogs:
Blog Directory
Bulletins:
Seek and Find
Calendars:
Catholic Calendar
-
Easter Table
Catechisms:
Baltimore Catechism
-
Catechism of the Catholic Church
Events:
Catholic Event Finder
Forums:
Catholics Answers Forums
HHS Mandate:
Becket Fund
Jobs:
Catholic Jobs
Latin:
Ecclesiastical Latin Resources
Latin Mass:
TLM Altar Server Tutorial
-
TLM Mass Directory
Mass Times:
MassTimes
Movie Reviews:
USCCB Movie Reviews
Panoramas:
St. John Lateran
-
Sistine Chapel
Readings:
Today's Readings (USCCB)
Retreats:
U.S. Retreats and Retreat Centers
OTHER LINKS
Cameras:
EarthCam (Live)
-
Aerial Panoramas
Comics:
Calvin and Hobbes
-
C&H Search Engine
-
Dilbert
-
Peanuts
Customer Service:
GetHuman
Fact Checking:
Snopes
Find Things:
Mailboxes (USA)
-
Payphones
-
Phone Numbers
Money:
Missing Money
Privacy:
Do Not Call
Reading Lists:
Hardon
-
McCloskey
-
USLHE
-
Marines
Scanners:
Air Traffic Control
-
Radio Reference
-
Broadcastify
Shopping (Local):
Milo
-
Yard Sales
Tracking:
Airplanes
-
ISS
-
Satellites
-
Ships #1
-
Ships #2
Travel (Flying):
Turbulence
-
VFR Maps
-
SeatGuru
-
FlightAware
Travel (Hotels):
Bed Bug Registry
Weather:
ECMRF (Europe)
-
NCAR/RAP
-
Wind Map
-
National Weather Service (USA)