10 things you need to know today: May 23, 2013...
---
The last days of Zach Sobiech (1995-2013)
---
The fable of Can and Could...
Stacy Trasancos


This story won't be new to anyone who has read the 1890 elementary textbook, Catholic National Reader, Book Four, but since that number of people may not be very great in 2013, I want to share a charming, poignant story about two people named Can and Could. I took some liberties for brevity. Could held himself in great esteem...
---
Is your city on this list? Here are OSV's Top 10 Catholic Cities in the United States...
---
Are men born to cheat?
Brianna Heldt


Of all the things I've seen around the interwebz recently, this video clip might just be the most troubling. Basically, a woman wrote to notorious evangelical Pat Robertson and expressed that she was struggling to forgive her husband for cheating on her. Then Pat essentially equivocated cheating with being a man...
---
"The Lord redeems all of us. Even the atheists..."
John Thavis


One of the hallmarks of Pope Francis' still-young pontificate is its emphasis on non-exclusivity. He seems convinced that the church, in what it says and does to promote the Gospel, must broaden its appeal and expand its dialogue with others. At this morning's morning Mass in the Vatican guest house, the pope elaborated on that theme...
---
Appeals court strikes down Arizona law banning abortions at 20 weeks...
---
Man kills himself inside Notre-Dame cathedral in Paris...
---
It's ordination season all over the world. Here's what it looks like in the Archdiocese of Denver...
Seth DeMoor


The exciting proposition of these seven men entering the priesthood is their future spiritual and apostolic impact throughout the Archdiocese. And how many young men will they inspire to discern, pray, and consider God's vocation to the sacrament of Holy Orders? Through God's grace...
---
"Someone was waiting for me, and something changed in me": On Pentecost, Francis offers a manifesto to the Church...
Rocco Palmo


On the Vigil of Pentecost, before a crowd of more than 200,000 in St Peter's Square and halfway down the Via della Conciliazione, the 266th Pope gave the Church what, in essence, has proven to be his first encyclical. For close readers...
---
That's one very, very poor headline about the Pope...
Terry Mattingly


As I have stressed many times here at GetReligion, it's important for readers to understand that reporters rarely write the headlines that accompany their stories. Editors and specialists at copy desks write the headlines. It's tough work, and I say that as someone who did that job for several years early in my career.
---
The Sistine Chapel "has become a haven for pickpockets", tour guides warn...
---
Why we should be cautious about using the Big Bang argument...
Jimmy Akin


Since it was proposed by Fr. Georges Lematre,the Big Bang has been common in discussions of the existence of God. The reasons are obvious. The Big Bang looks like a plausible beginning for the physical universe. Things that begin need causes. The beginning of the physical universe would need a cause...
---
If more Catholic universities were Catholic, the earth would be ablaze with the truths of our faith...
---
Here's further proof that the Episcopal Church is bonkers...
---
Pope Francis: "I am close to the families of all who died in the Oklahoma tornado, especially those who lost young children"...
---
See Mercury, Venus and Jupiter in the tightest night sky cluster until 2026...


"The Coffinmaker": A powerful Memento Mori and winner of Vimeo's Staff Pick award...
---
Help! My kids still aren't Catholic...
Fr. Dwight Longenecker


An earlier post this week with a similar title evoked the most passionate comments I've had on a post for a long time. I suggested that one of the reasons why Catholic kids leave the church is that our catechism and worship styles and preaching for the past fifty years did not prepare them for the rigors and demands of a fully Catholic life. I would like to add to that.
---
From the heart of the storm, God has no platitudes, but He offers His participation in the sufferings of the world...
---
Pope makes fourth appeal for Oklahoma tornado victims...
---
The argument today isn't about assimilation. The argument today is about who "gets" America...
George Weigel


With his new book, American Church: The Remarkable Rise, Meteoric Fall, and Uncertain Future of Catholicism in America, mild-mannered Russell Shaw has become the bull in the china shop of U.S. Catholic history, knocking heroes off pedestals and overturning conventional story-lines—all in aid of trying to understand why the Church in America is in a preca...
---
Pope's Wednesday audience: The Holy Spirit gives us unity and courage, but we must pray to Him...
---
I was in legislative session at the Oklahoma state capitol when the sirens went off...
Rebecca Hamilton


We were in legislative session when the sirens went off. For the first time that day, the room fell silent. It was the kind of bottom-dropping out, free-fall silence that occurs when people face their omnipresent dread. Tornadoes are an omnipresent dread in Oklahoma. Their unpredictability...
---
The suicide of Dominique Venner...
Edward Peters


Suicide—whatever mental/emotional problems induce some to commit it and which might even mitigate its culpability—is objectively a gravely evil action (CCC 2280-2283) and may never be licitly chosen. When committed in a sacred place such as a church or shrine...
---
The new "hookup feminists" have become the shallow, insincere, career-fixated, people-users that early feminists decried...
Elizabeth Scalia


The sexual revolution promise that women could "have it all" has always been oddly paradoxical: It encouraged women to find their best selves by aping men and conforming to traditionally male valuations of worth and relevance. Mistaking the word "equal" for the word "same," these "hookup feminists" have become precisely the shallow, insincere...
---
The air travel rights you aren't aware of (and how to get them)
---
14 simple ways to get considerably more done...
---
Six questions to help you conquer crazy-think and make good decisions...
Jennifer Fulwiler


I don't do suffering well. Some generous people said that they thought I handled the pulmonary embolism thing gracefully, but they would have retracted all of that and slowly backed away in fear if they could have heard my inner dialogue, and sitting in a quiet hospital room and listening to my iPod didn't exactly make me St. Josephine Bakhita. Also...
---
What do Catholics have to believe about Adam and Eve?
---
Vatican spokesman denies media reports, says Pope Francis did not conduct public exorcism on Pentecost...
---
Did God send the tornado? The problem of natural evils...
Taylor Marshall


When a person murders another person, there is outrage. Many ask, "How could God allow this?" Yet there remains an implicit understanding that humans have free will. When a murderer kills another human, we blame the murderer. But what about natural evils? Natural disasters? A tornado that kills children does not have free will.
---
"Help! My children aren't Catholic anymore"...
---
15 wonderful hilltop towns and villages around the world...
---
Get this entire Catholic website on CD-ROM...

The full contents of the New Advent website are available on CD-ROM. It includes the Catholic Encyclopedia, Church Fathers, Summa, Bible and more — and it's only $19, with free shipping worldwide...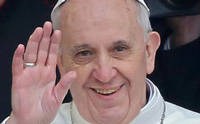 HIS HOLINESS POPE FRANCIS
Twitter:
@Pontifex
Wikipedia:
Pope Francis
SCHEDULE
May 18:
Pentecost Vigil with ecclesial movements (YouTube)
May 19:
Mass in St. Peter's Square (YouTube)
May 22:
Wednesday General Audience (YouTube)
May 23:
Profession of Faith with the Italian bishops (6:00pm)
May 26:
Mass at parish of Sts. Elizabeth and Zechariah (9:30am)
May 30:
Mass in Piazza St. John Lateran, Corpus Christi procession to St. Mary Major (7:00pm)
May 31:
Rosary in St. Peter's Square (8:00pm)
June 2:
Simultaneous worldwide Holy Hour (6:00pm)
June 16:
Mass for Evangelium Vitae celebration (10:30am)
June 29:
Mass and pallium imposition (9:30am)
July 7:
Mass with seminarians and novices at St. Peter's (9:30am)
July 22-29:
World Youth Day in Rio de Janeiro, Brazil
November 24:
Ceremonies to conclude the Year of Faith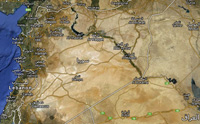 THE SYRIAN CIVIL WAR
Twitter:
#Syria
Wikipedia:
Syria
,
Syrian Civil War
and
Christianity in Syria
News:
The Guardian
,
BBC
,
New York Times
,
Al Jazeera
Give:
Catholic Near East Welfare Association (CNEWA)
and
Catholic Relief Services (CRS)
Pray:
USCCB Prayer for Peace in Syria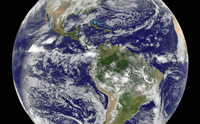 WORLD WIDE WEB
CATHOLIC LINKS
Adoration:
Eucharistic Adoration Directory
Audio:
Lighthouse
-
Audio Sancto
Bibles:
Douay
-
Knox
-
NAB
-
RSVCE
Blogs:
Blog Directory
Bulletins:
Seek and Find
Calendars:
Catholic Calendar
-
Easter Table
Catechisms:
Baltimore Catechism
-
Catechism of the Catholic Church
Events:
Catholic Event Finder
Forums:
Catholics Answers Forums
HHS Mandate:
Becket Fund
Jobs:
Catholic Jobs
Latin:
Ecclesiastical Latin Resources
Latin Mass:
TLM Altar Server Tutorial
-
TLM Mass Directory
Mass Times:
MassTimes
Movie Reviews:
USCCB Movie Reviews
Panoramas:
St. John Lateran
-
Sistine Chapel
Readings:
Today's Readings (USCCB)
OTHER LINKS
Cameras:
EarthCam (Live)
-
Aerial Panoramas
Comics:
Calvin and Hobbes
-
C&H Search Engine
-
Dilbert
-
Peanuts
Customer Service:
GetHuman
Fact Checking:
Snopes
Find Things:
Mailboxes (USA)
-
Payphones
-
Phone Numbers
Money:
Missing Money
Privacy:
Do Not Call
Reading Lists:
Hardon
-
McCloskey
-
USLHE
-
Marines
Scanners:
Air Traffic Control
-
Radio Reference
-
Broadcastify
Shopping (Local):
Milo
-
Yard Sales
Tracking:
Airplanes
-
ISS
-
Satellites
-
Ships #1
-
Ships #2
Travel (Flying):
Turbulence
-
VFR Maps
-
SeatGuru
-
FlightAware
Travel (Hotels):
Bed Bug Registry
Weather:
ECMRF (Europe)
-
NCAR/RAP
-
Wind Map
-
National Weather Service (USA)