The Thing That Used to Be Conservatism has put out a hit on your pope...
Mark Shea


With the publication Evangelii Gaudium, the Rightwingosphere has begun to dial up the panic about Pope Francis. There have been a number of strategies for ignoring, minimizing and downplaying the Exhortation. Rush Limbaugh, for instance, denounced that exhortation as "pure Marxism".
---
10 things you didn't know about 'The Sound of Music' and the real-life Maria von Trapp...
---
Why won't these bugs cross this mysterious line?
---
If you're created in God's image, you must share a little bit of His omnipotence...
Fr. Dwight Longenecker


You are created in God's image right? God is omnipotent right? So if you're created in his image you must also be omnipotent. The little bit of God's omnipotence that he shares with you is called your will. You have free will. You can decide. You can choose. You can act. There's a hitch of course...
---
These 10 people made the world a better place. More people should know their names...
---
Waiting is the special provenance of the poor. What are we waiting for in Advent, then?
---
"Creative claims win sometimes": ACLU sues USCCB for opposing abortion...
---
The 50th anniversary of Inter Mirifica...
Tom Perna

Yesterday, December 4, we celebrated the 50th Anniversary of the Decree on the Media of Social Communications from the Second Vatican Council known as Inter Mirifica. Along with this document we also celebrated the 50th Anniversary of Sacrosanctum Concilium, the Dogmatic Constitution on the Sacred Liturgy.
---
Little-known fact: During the first U.S. lunar landing, the Soviets crashed into the Moon...
---
Why should you enter a raffle for a 99 cent app from Magnificat? I'm telling you why...
Elizabeth Scalia


Some may have noticed me, in social media, recommending the 2013 Magnificat Advent App, which every year gets better and includes more cool stuff. This year, along with the morning/evening/night prayers they compile (psalms, short readings, intercessions, etc), the daily lectionary, their excellent meditations...
---
A new Magnificat for tired moms...
Marissa Nichols

My messy house proclaims the greatness of the Lord. My children's bellies rejoice in slow cooker, our savior. For one meal this tired, lowly servant rested. Henceforth all ages will call me mom or mama or mommy or some variation thereof. The dishwasher has done great things for me, and holey be its watery jets.
---
Here's why we typically don't sing "Gloria in Excelsis Deo" during Advent...
---
Why the Fellowship of Catholic University Students (FOCUS) is suing the U.S. government...
---
Raising independent Catholic kids in an age of conformity...
Randy Hain


Sexting, drugs, alcohol, cyber-bullying, teen suicide, rampant materialism, technology addiction, and me-first mindsets. The list of challenges to young people today can seem overwhelming. As parents of two boys, ages 12 and 16...
---
Toward a proper and richer understanding of the word "relevant"...
Msgr. Charles Pope


One of the recurring words of modern times is the word "relevance" and it's related form "relevant." There is great insistence today that whatever is said, taught, or presented should be relevant. Often what this means is that it should be applicable, reasonable, understandable, easily grasped etc.
---
Meet the man who inspired St. Thomas Aquinas to study theology...
---
When you find someone loudly affirming the goodness of something wicked, here's what you should say...


Why is the political right trying to undermine the Pope? Because a direct attack wouldn't work...
Rebecca Hamilton


I doubt that they're interested in what I think, but I want to send a message to the charlatans out there in the blogosphere. If you're looking for me, you'll find me standing with the Pope. If you are a Catholic, and you have been joining in the orgy of Pope bashing that is coming from the right wing of American politics...
---
How you can have a fear-free marriage...
Brianna Heldt


Be not afraid. Families are specially designed for nurturing children and marriage is particularly ordered towards openness to children, either through the miracle of birth or the miracle of adoption. Shared bedrooms and crowded kitchens and full-to-capacity carloads may no longer represent the typical American family's landscape...
---
Which new game system should you buy: Xbox One or Playstation 4?
Thomas McDonald


I'll keep it short: neither. In a year, maybe, you can consider getting into the new generation of consoles by buying either an Xbox One or a PlayStation 4. From what I've seen, I'd lean towards the Xbox One, because I prefer the Microsoft ecosystem, it has better multimedia features...
---
Vatican releases schedule of Pope's Advent and Christmas liturgies...
---
Christian pop music: Is this really the best we can do?
Devin Rose


Christian pop music, in spite of its best efforts, remains less compelling, less authentic, than its secular counterparts. And because of this, what could be a powerful tool for evangelization is instead just a way to entertain and encourage those who are already Christian. Maybe there is no other way for things to be.
---
Abiding faith and enduring witness: The art of Norman Rockwell...
Kathy Schiffer


Today one of Norman Rockwell's best loved paintings, Saying Grace, sold in auction for a record $145 million. Until today, the highest price ever paid for an American painting was $27.7 million, the 1999 selling price for George Bellows' "Polo Crowd". Rockwell's own previous auction record was $15.
---
"He will baptize with fire": The readings for the 2nd Sunday of Advent...
Michael Barber


We know that the Essene community, which is most likely to be identified in some way with the community who wrote the Dead Sea Scrolls, practiced ritual washing, symbolizing cleansing from impurity and entrance into the New Covenant community. Whether John had direct contact with the Essene community is impossible to know.
---
10 things you need to know today: December 5, 2013...
---
With God, all things work for the good and are possible, including the Immaculate Conception...
Archbishop Samuel Aquila


This coming Monday, we will celebrate the solemnity of the Immaculate Conception of the Blessed Virgin Mary. We do so because the Father in his eternal love kept Mary sinless from the moment of her conception so that she could give birth to his son, Jesus. The fact that Mary was conceived without sin is a mystery of our faith...
---
Did Father Donald Timone ever say, 'Pray away the gay'?
---
A Christmas list that will change your life and the lives of those you love...
---
The first Advent in history began with Mary's fiat...
---
The (almost) definitive guide to U.S. military lingo...
---
Antinomianism in high places is still antinomianism...
---
7 things to know and share about the last Church Father...
---
Pope's Wednesday audience: The "seed of eternity" has been planted in our hearts...
---
This may be the most successful football play of all time...
---
Get this entire Catholic website on CD-ROM...

The full contents of the New Advent website are available on CD-ROM. It includes the Catholic Encyclopedia, Church Fathers, Summa, Bible and more — and it's only $19.99...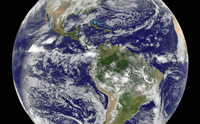 WORLD WIDE WEB
CATHOLIC LINKS
Adoration:
Eucharistic Adoration Directory
Audio:
Lighthouse
-
Audio Sancto
Bibles:
Douay
-
Knox
-
NAB
-
RSVCE
Blogs:
Blog Directory
Bulletins:
Seek and Find
Calendars:
Catholic Calendar
-
Easter Table
Catechisms:
Baltimore Catechism
-
Catechism of the Catholic Church
Events:
Catholic Event Finder
Forums:
Catholics Answers Forums
HHS Mandate:
Becket Fund
Jobs:
Catholic Jobs
Latin:
Ecclesiastical Latin Resources
Latin Mass:
TLM Altar Server Tutorial
-
TLM Mass Directory
Mass Times:
MassTimes
Movie Reviews:
USCCB Movie Reviews
Panoramas:
St. John Lateran
-
Sistine Chapel
Readings:
Today's Readings (USCCB)
Retreats:
U.S. Retreats and Retreat Centers
OTHER LINKS
Cameras:
EarthCam (Live)
-
Aerial Panoramas
Comics:
Calvin and Hobbes
-
C&H Search Engine
-
Dilbert
-
Peanuts
Customer Service:
GetHuman
Fact Checking:
Snopes
Find Things:
Mailboxes (USA)
-
Payphones
-
Phone Numbers
Money:
Missing Money
Privacy:
Do Not Call
Reading Lists:
Hardon
-
McCloskey
-
USLHE
-
Marines
Scanners:
Air Traffic Control
-
Radio Reference
-
Broadcastify
Shopping (Local):
Milo
-
Yard Sales
Tracking:
Airplanes
-
ISS
-
Satellites
-
Ships #1
-
Ships #2
Travel (Flying):
Turbulence
-
VFR Maps
-
SeatGuru
-
FlightAware
Travel (Hotels):
Bed Bug Registry
Weather:
ECMRF (Europe)
-
NCAR/RAP
-
Wind Map
-
National Weather Service (USA)