Flannery O'Connor broke the silence to shout the truth...
---
6 tools to help you if you're scrupulous...
Jimmy Akin


Scrupulosity and obsessive-compulsive disorder are two painful conditions that frequently go together. Scrupulosity involves excessive anxiety about the sinfulness of particular actions. For example, having a fear that a typical, everyday action like forgetting to turn off the lights and thus "wasting electricity" might be a mortal sin.
---
It's a terrible thought: dying excommunicated...
Fr. John Zuhlsdorf


Let's get a couple things clear. We should never wish Hell for a person out of malice. We must pray that both God's mercy and God's justice place people exactly where they ought to be. If that place is Hell, so be it, but we should prefer and pray that all find the means to attain heaven, even after an unfathomably long time of purgation.
---
Let's look at the hard numbers behind the Catholic man-crisis...
---
What we can learn from Eastern Christianity...
---
'Guardians of the Galaxy' is a rare summer spectacle that's fun instead of grim...
Steven Greydanus


Surveying the prison commons, Rocket identifies three articles he will need to engineer an escape: a control device worn by the guards on their arms; a battery powering a device high on a tower in the middle of the commons — and a fellow prisoner's prosthetic robot leg. It's a goofily random yet specific list, vaguely reminiscent of Westley in The Princess Bride...
---
10 reasons why 110 degrees is better than 10 degrees...
Tom Perna

Two weeks ago, Phoenix, Arizona, endured the hottest temperatures we have seen so far this summer. For nearly one week, the temps were over 110 degrees, and some days we maxed out at 118 degrees depending on where you lived in the Desert Southwest. Over the past week, the temps have decreased and the humidity has returned (yes we have humidity...
---
If you want to make converts, pray and be patient. And listen, listen, listen...
Fr. C. John McCloskey


I've written about this on my website, but everyone's called to have a spiritual director or guide, including myself. We all need someone who helps us in our journey to Christ and the next life. So that's my basic approach in three decades or more of priesthood. As a priest of Opus Dei, I have a certain spirituality of the laity.
---
All the dating terms you didn't know but were afraid to ask about...
---
What the Second Vatican Council did for Marian devotion...
---
LGBT foundation aims to counter Vatican family synod...
---
Jim Caviezel jumps over a table to greet a young fan at Comic-Con...
Tony Rossi


The "Person of Interest" panel at San Diego Comic Con this weekend featured stars Jim Caviezel, Michael Emerson, Kevin Chapman, Sarah Shahi, and Amy Acker – and executive producers Greg Plageman and Jonathan Nolan. When the moderator opened the floor to questions from the audience...
---
Mysteries should be appreciated and lived more than "solved"
---
Catholic Bishops plead with U.S. government to help Iraqi Christians...
---
What can you do to help persecuted Christians in the Middle East?
Marcel LeJeune


If others don't know what is happening in Iraq (and parts of Syria), there are areas, especially in Mosul and the surrounding area, where Christians have been threatened by Muslim extremists (and some have been killed, beaten, and raped). They have been told they need to convert, move, or die.
---
This video proves that St. John XXIII doesn't like it when you clap in church. So cut it out...
---
Show your solidarity with Iraqi Christians by displaying this symbol...


This is probably the strangest thing I've ever read...
Msgr. Charles Pope


A reader recently alerted me to an article in Slate Magazine that is so bizarre that, as you read it, you think it is a joke, an April Fools farce, or someone illustrating absurdity by being absurd. Yet, as far as I can tell, the author means every word she says. I must say...
---
If you liked 'Into Great Silence', you'll like this movie about St. Sharbel...
Diane Korzeniewski


Why would a lay person - whether they are single or married, take interest in the life of a holy man who lived much of his life in silence and solitude? While it is not practical for father or mother to practice silence when they should be paying attention to children, there are times during the day...
---
Catholic blogger Sarah Harkins ("The Clay Rosary Girl") dies, leaving four young children...
---
The culture wars aren't just about sex. They're about civilization itself...
---
Praying doesn't necessarily make things happen, but it does make things possible...
Simcha Fisher


When a scientist or an engineer or a researcher does something that "makes the world better," it's not just "getting up off his ass" that makes that possible. It's a thousand other things, which are not necessarily directly or obviously related to the great discovery or achievement itself -- and yet they are indispensable. Scientists need...
---
You'll never guess how many times St. John Paul would visit the Blessed Sacrament each day (autoplay video)...
---
Imagining the path of Christian exile...
Elizabeth Scalia


To be ripped from our neighborhood, the ancient land we have shared, so companionably for so long, is a tragedy that must transform each of us. I have been forever changed by the experience of being marched away at gunpoint, empty-handed, my past wrested from me. They gave me two choices, leave or die. And you, too...
---
Huffington Post: Are you "spiritual but not religious"? Please stop boring me...
---
The land of pickles, refills and drug ads: One Aussie's take on American culture...
---
What does Catholic social teaching have to say about the environment?
Omar Gutierrez


The issue of climate change seems to have taken on a life of its own all of a sudden. A French foreign minister recently claimed that we only have about two years before it's too late for our world. The U.S. Navy reports that climate change is a growing threat to national security. The Democratic Party...
---
Pope Francis' advice for those who search for true happiness...
Kathy Schiffer


What is the recipe for happiness? Argentine journalist Pablo Calvo asked that question of Pope Francis during an audience July 7 at the Domus Sanctae Marthae. The pope answered amiably, addressing a group of Argentine emigrants and offering ten points. I confess: I read these pointers in La Croix, the French Catholic newspaper.
---
If it looks like a duck: The Islamist-Nazi connection...
William Kilpatrick


One of the great advantages we have over our ancestors is hindsight. With a clearer picture of the past, we can avoid making the same mistakes they made. But what if we're not allowed to use our hindsight? What if we're forced to pretend that what happened in the past bears no relation to what is happening now? Of course...
---
"I'd kill myself if I had that many kids"
---
'Amazing Parish' movement unites clergy, laity in renewal...
---
From Gibraltar to Hawaii, here are 5 of the scariest roads in the world...
---
Few Catholics seem aware that traditional church buildings are based on designs given by God Himself...
---
What do we mean when we say "Hail Mary, full of grace"? Probably something deeper than you realize...
---
Get this entire Catholic website on CD-ROM...

The full contents of the New Advent website are available on CD-ROM. It includes the Catholic Encyclopedia, Church Fathers, Summa, Bible and more — and it's only $19.99...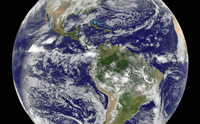 WORLD WIDE WEB
CATHOLIC LINKS
Adoration:
Eucharistic Adoration Directory
Audio:
Lighthouse
-
Audio Sancto
Bibles:
Douay
-
Knox
-
NAB
-
RSVCE
Blogs:
Blog Directory
Bulletins:
Seek and Find
Calendars:
Catholic Calendar
-
Easter Table
Catechisms:
Baltimore Catechism
-
Catechism of the Catholic Church
Events:
Catholic Event Finder
Forums:
Catholics Answers Forums
HHS Mandate:
Becket Fund
Jobs:
Catholic Jobs
Latin:
Ecclesiastical Latin Resources
Latin Mass:
TLM Altar Server Tutorial
-
TLM Mass Directory
Mass Times:
MassTimes
Movie Reviews:
USCCB Movie Reviews
Panoramas:
St. John Lateran
-
Sistine Chapel
Readings:
Today's Readings (USCCB)
Retreats:
U.S. Retreats and Retreat Centers
OTHER LINKS
Cameras:
EarthCam (Live)
-
Aerial Panoramas
Comics:
Calvin and Hobbes
-
C&H Search Engine
-
Dilbert
-
Peanuts
Customer Service:
GetHuman
Fact Checking:
Snopes
Find Things:
Mailboxes (USA)
-
Payphones
-
Phone Numbers
Money:
Missing Money
Privacy:
Do Not Call
Reading Lists:
Hardon
-
McCloskey
-
USLHE
-
Marines
Scanners:
Air Traffic Control
-
Radio Reference
-
Broadcastify
Shopping (Local):
Milo
-
Yard Sales
Tracking:
Airplanes
-
ISS
-
Satellites
-
Ships #1
-
Ships #2
Travel (Flying):
Turbulence
-
VFR Maps
-
SeatGuru
-
FlightAware
Travel (Hotels):
Bed Bug Registry
Weather:
ECMRF (Europe)
-
NCAR/RAP
-
Wind Map
-
National Weather Service (USA)