Let us now praise famous men...
George Weigel


In his 2008 book, The Faithful: A History of Catholics in America , Boston College historian James M. O'Toole did a fine job of fleshing out the conventional U.S. Catholic story-line by emphasizing the role prominent lay men and women played in the Catholic experience in these United States...
---
Answering those who say there is only one Mediator...
Msgr. Charles Pope


I recently had an interaction with a commenter on this blog who brought up the common Protestant objection that, since there is one (sole) mediator between God and Man, Jesus, asking the saints to pray for us is useless, wrong and maybe even sinful. Yes it is quite a common objection, more so today that...
---
Resilience is for sissies. Here's how to become Antifragile...
---
10 things you need to know today: December 3, 2013...
---
4 factors that are fueling the crisis in marriage and family...
---
5 things successful people do before 8 in the morning...
---
It's all about the kids, isn't it?
Timothy Cardinal Dolan


This dawned on me over the Thanksgiving weekend, when I was back in St. Louis with my family. Besides eating . . . which I obviously relished - - and sleeping, we spent most of our time just enjoying the kids! There we sat, passing one little one to another, cooing, talking baby-talk, or laughing as the kids would do something new...
---
War is upon us! 9 ways to overcome temptation and prepare for battle...
Marcel LeJeune


There is a spiritual battle that rages in places we cannot see with our eyes or hear with our ears. It rages in our hearts, our culture, and in our world. In the Sacred Scriptures God continually warns His people to prepare for war. Yes, He is The victorious King who has entered the fray...
---
In a nutshell, here's the cultural crisis in American Catholicism today...
Russell Shaw


One way to describe the present situation of the Church in the United States is to say American Catholicism is in a state of cultural crisis. And if that is true, then restoring a healthy Catholic subculture is necessary not just for the Church's flourishing but for its very survival. Literature and art have to be part of it. There's a powerful link...
---
13 Internet memes about the time when jolly old St. Nicholas punched a heretic...
---
Evangelii Gaudium feels like the jab of a shepherd's staff, and resonates like a shepherd's terse call to the sheep...
Fr. Thomas Berg


In his hand written notes that formed the basis of his presentation during the General Congregations prior to the Conclave, then Cardinal Jorge Mario Bergoglio penned the following: When the Church does not go out of herself to evangelize, she becomes self-referential, she grows ill (like the stooped woman in the Gospel)...
---
6 ways to prepare your "domestic church" for Advent...
---
Who said it: Pope Benedict or Pope Francis? Test your Catholic savvy with this Buzzfeed quiz...
---
Another viewpoint on the move of the Vatican embassy...
Rebecca Hamilton


Five former American Ambassadors to the Holy See, who were appointed by both Democratic and Republican presidents, are unanimous in their condemnation of the closure of the American Embassy at the Vatican. I made no comment about this embassy closure at first because I didn't know what it was about. I changed my mind when...
---
The 10 most beautiful classical symphonies...
---
Kitsch or kitchen sink? Illustrating conservatism with Andrew Wyeth and Thomas Kinkade...
Fr. Dwight Longenecker


In 2012 Thomas Kinkade, America's Painter of Light died in his sleep at his home in California. He was fifty-four. Three years earlier another American realist painter-Andrew Wyeth-died in his sleep in his Pennsylvania home. He was ninety-one...


Every 10 years a river of fog fills the Grand Canyon. This is what it looks like...
---
Missing nuns, missing details, in ravaged Maaloula...
Terry Mattingly


Trust me on this. I know that it must be impossible for journalists to cover events in the war-torn land of Syria right now without getting their heads blown off. This is especially true for correspondents linked to Western news organizations that are trying to cover the actions of Islamist radicals. However, how hard is...
---
The two most distinctive points of Evangelii Gaudium" are...
Sandro Magister


In the voluminous apostolic exhortation "Evangelii Gaudium" made public one week ago, Pope Francis has made it known that he wants to distinguish himself on at least two points from the popes who preceded him. The first of these points is also the one that has had the greatest impact in the media...
---
11 things you might not know about reindeer...
---
We were not "outmarketed" on gay marriage. We were "outevangelized"...
---
Saint Francis of Assisi was much more than an animal-loving peacenik with an odd haircut...
Bishop James Conley


Saint Francis was a poet, a pastor, and an evangelist: He stood before sultans and saints, beggars and bishops, and he preached Jesus Christ crucified. And Saint Francis lived a Gospel that was unnuanced, optimistic, and ceaselessly demanding. Saint Francis was the man who said that pure joy would come through being tossed from a monastery...
---
Moving to a smaller house means shedding books. Should I throw out my Bertrand Russell?
William Oddie


Later this year, now that the value of property is picking up a little, my wife and I shall be putting our house on the market. Our family has grown up; we do not, strictly speaking, need a house of this size; and more compellingly, when we bought it, the plan was that in due course it would be sold and that the proceeds would give us, well...
---
Creative Catholic Christmas gift ideas...
Lisa Cotter


How about preparing a Catholic car gift set for the friend with a long commute or chronic road tripper?Tiny Saints offers adorable little charms for their keys, a St. Christopher visor clip and/or an auto rosary for their rearview mirror are a must, and a decal from CatholiCar is a great finishing touch...
---
---
Where will you be when the first trumpet sounds? A good question asked in an Advent hymn...
---
Pope Francis reshapes his revolution...
Andrea Gagliarducci


The Ch urch according to Pope Francis is outlined in the nearly 260 page-long Apostolic Exhortation «Evangelii Gaudium» (The Joy of the Gospel), that he wrote in two weeks in Spanish (with some neologisms and slogans) with a clear core message: the Church must come out, to the streets, and announce the Gospel to all. The Church, he notes...
---
Pope Francis: Advent is a journey towards horizon of hope...
---
Aww-worthy photos of tiny animals on fingers...
---
Crystal Cathedral closed for transformation into Catholic church; reopening set for 2016...
Kathy Schiffer


Two years ago, in November 2011, I told the story of the iconic Crystal Cathedral, facing bankruptcy and forced dissolution, and the last-minute decision to accept the bid of the Diocese of Orange, rather than from competing bidder Chapman University. At the time, I interviewed Tim Busch...
---
Scientists confirm: Seeing natural wonders like the Grand Canyon and Aurora Borealis make us more likely to believe in God...
---
Nothing is truly Catholic without this important element...
Kathryn Jean Lopez


There was another gun in a mall - and a school. Another young man, loved but painfully depressed, kills himself. There's debt, death, pain, blindness, filth. It's in our politics, culture, family life. So much of it can tempt us to despair. And yet over the last eight months...
---
"New Year's" with Pope Francis...
Rocco Palmo


As this First Sunday of Advent marks the start of the liturgical calendar, warm wishes for a Buon Anno di Grazia to one and all. To mark the day, the Pope began by presiding at last night's customary Vespers with Rome's college students. The more unique of the events comes later today, though, as Francis makes his second visit to a Roman parish...
---
Get this entire Catholic website on CD-ROM...

The full contents of the New Advent website are available on CD-ROM. It includes the Catholic Encyclopedia, Church Fathers, Summa, Bible and more — and it's only $19.99...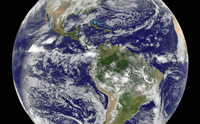 WORLD WIDE WEB
CATHOLIC LINKS
Adoration:
Eucharistic Adoration Directory
Audio:
Lighthouse
-
Audio Sancto
Bibles:
Douay
-
Knox
-
NAB
-
RSVCE
Blogs:
Blog Directory
Bulletins:
Seek and Find
Calendars:
Catholic Calendar
-
Easter Table
Catechisms:
Baltimore Catechism
-
Catechism of the Catholic Church
Events:
Catholic Event Finder
Forums:
Catholics Answers Forums
HHS Mandate:
Becket Fund
Jobs:
Catholic Jobs
Latin:
Ecclesiastical Latin Resources
Latin Mass:
TLM Altar Server Tutorial
-
TLM Mass Directory
Mass Times:
MassTimes
Movie Reviews:
USCCB Movie Reviews
Panoramas:
St. John Lateran
-
Sistine Chapel
Readings:
Today's Readings (USCCB)
Retreats:
U.S. Retreats and Retreat Centers
OTHER LINKS
Cameras:
EarthCam (Live)
-
Aerial Panoramas
Comics:
Calvin and Hobbes
-
C&H Search Engine
-
Dilbert
-
Peanuts
Customer Service:
GetHuman
Fact Checking:
Snopes
Find Things:
Mailboxes (USA)
-
Payphones
-
Phone Numbers
Money:
Missing Money
Privacy:
Do Not Call
Reading Lists:
Hardon
-
McCloskey
-
USLHE
-
Marines
Scanners:
Air Traffic Control
-
Radio Reference
-
Broadcastify
Shopping (Local):
Milo
-
Yard Sales
Tracking:
Airplanes
-
ISS
-
Satellites
-
Ships #1
-
Ships #2
Travel (Flying):
Turbulence
-
VFR Maps
-
SeatGuru
-
FlightAware
Travel (Hotels):
Bed Bug Registry
Weather:
ECMRF (Europe)
-
NCAR/RAP
-
Wind Map
-
National Weather Service (USA)