How to read Evangelii Gaudium...
Michael Pakaluk


The Pope's recent Apostolic Exhortation has drawn lots of criticism for its language in two or three paragraphs dealing with the economy. These criticisms should be taken seriously; I do not agree that they should be "spun" or "finessed" away, so that apparent problems disappear. However, first they should be placed in proper context.
---
Pope Francis is Person of the Year and it doesn't mean a thing...
Rebecca Hamilton


I've dealt with a lot of crazy people in my time in public office. Many of them have pulled me aside to share their delusions. I've always handled it as gently as I could. But I never considered dropping everything and following them off to Mars or wherever they thought they were going. You can tell when someone is delusional. It's not difficult at all.
---
As night follows day, atheism leads to totalitarianism...
Fr. Dwight Longenecker


There's a report today that a spoiled teen who killed four people, wounded and permanently damaged others in a horrible DUI crash is to receive therapy rather than a jail term. Rod Dreher comments on it here and links to a local news story here.
---
In Jackson and beyond, "What does it mean to be Catholic?"
Rocco Palmo


Alongside this Thursday's "Merry Sis-mas" in Texas, at Roman Noon today the Pope likewise launched Fr Joseph Kopacz, 63 – a career pastor and onetime vicar-general of Scranton – way down South as bishop of Jackson. To be sure, it's the kind of long-haul move we haven't seen in a while. Still, as the most beloved...
---
You don't have to be a Dominican to appreciate Dominican spirituality...
---
An Advent plan for a non-people person...
John Zmirak


To high-energy, sanguine, chipper citizens who like to step in and improve other people's lives, the ever-earlier onset of the "Christmas" season is a gift from the baby Jesus. Now they can start before Thanksgiving to make up the lists of "improving" presents they will shower on friends and family: that diet book "you simply have to try...
---
One timely encounter! Guadalupe, Francis, and our urgent mission...
Kathryn Jean Lopez


Encounter is the door into the deepest reality of our lives, where we exercise our truest freedom. We exercise this freedom in union with the Trinity, participating in the love the Father has for the Son and the Holy Spirit, the love that he has for us in creating us and providing for us.
---
This New Dad Survival Guide will help make your transition to family man go more smoothly...
---
100,000 pilgrims head to suburban Chicago shrine for annual Our Lady of Guadalupe celebration...
---
Time has named Francis 'Person of the Year', but they are watching closely to make sure he lives up to their expectations...
---
As the percentage of Hispanic Catholics in the U.S. grows, you can expect more happy trends like this...
---
Francis is the third pope to be named Time's 'Person of the Year', following John XXIII and John Paul II...
---
10 practical tips and tricks to help make your Christmas a littler merrier...
---
Airlines finds out what passengers want for Christmas, leaves presents at baggage claim...
---
The "ugly" side of Nebraska Cornhuskers coach Bo Pelini...
Thomas Wurtz


When Bo Pelini dropped a handful of f-bombs in a private setting two years ago (which happened to be recorded, and then happened to be released to the public recently), he put himself in a bad situation. He apologized, as he should have. When asked about his sideline demeanor on ESPN First Take...
---
15 amazing examples of invisible architecture...
---
We live in a brutal and utilitarian age, which is all the more reason to build beautiful churches...


The LA Times asks some (and only some) of the most crucial questions about Cardinal Mahony...
Terry Mattingly


If you were going to design a Catholic cardinal (as opposed to an Episcopal Church bishop) who would please the powers that be at The Los Angeles Times, that man would have to look a whole lot like Cardinal Roger Mahony. Obviously, Mahony never tossed out the basic doctrines of the Catholic faith. However...
---
A grace of softness in a hard world: Reviewing Dean Koontz's novel "Innocence"
Tony Rossi


A few weeks ago, Pope Francis made news for spontaneously embracing a severely disfigured man named Vinicio Riva during a public audience at the Vatican. According to CNN, Riva, "has long been accustomed to the unkindness of strangers. He suffers from a non-infectious genetic disease, neurofibromatosis type 1.
---
At the center of the American continent is a pregnant woman...
Timothy Cardinal Dolan


A pregnant woman has a feast today, December 12: Our Lady of Guadalupe. Her apparition at Tepeyac in 1532, as an expectant Aztec woman, took place at the geographic center of the new world, in Mexico. That same woman also had a feast last Monday, the celebration of her Immaculate Conception.
---
Worship: A preparation for Christ's coming...
---
The Black Death is back, and it could become antibiotic-resistant...
---
Msgr. Mike Sis, the man who turned Texas A&M into a Catholic powerhouse, is about to become a bishop...
Marcel LeJeune


As the saying goes, we stand on the shoulders of giants. If there are any giants in the history of St. Mary's Catholic Center, then Msgr. Mike Sis is certainly one of them. Today he was named Bishop of San Angelo, by Pope Francis. As Rocco Palmo told me this morning on the phone, "Francis came to Aggieland". Fr.
---
"By this, all men will know that you are my disciples"
Randy Hain


As Catholics, we have a wonderful opportunity over the next two weeks as we patiently await the arrival of Jesus to show our co-workers, friends, community and the world the beauty of our faith and the great capacity for love in our hearts. As we prepare ourselves, what are we doing to help others?
---
Whatever became of Advent fasting and penance?
Msgr. Charles Pope


I was explaining to a new Catholic recently that the color purple (violet) used in advent is akin to its use in Lent, in that both are considered penitential seasons. Hence we are to give special attention to our sins and our need for salvation. Traditionally Advent was a time we would, like Lent take part in penitential practices such as fasting and abstinence.
---
10 things you need to know today: December 12, 2013...
---
An Examination of Conscience for the Internet...
Deacon Greg Kandra


"Since it is Advent, and since this is a time for penitence and penance, and since John the Baptist just called us last Sunday to "Repent!," I thought it worthwhile to reconsider how a lot of us spend our time here on the digital continent. Over the weekend, Pope Francis called on the faithful to use the Internet as a source of hope.
---
The media are starting to pay attention to the Church. They're getting it incredibly wrong, but they are paying attention...
---
Four quick thoughts about the significance of Pope Francis as Time's 'Person of the Year'
---
7 enduring lessons from 'It's a Wonderful Life'
---
Here's why Time Magazine named Pope Francis "Person of the Year"
---
Pope's Wednesday audience: "The final judgment raises fear, but it gives elements of comfort and trust"
---
After 482 years, why hasn't the tilma of Our Lady of Guadalupe disintegrated?
---
Incitement to vigilantism? SNAP begins publishing phone numbers and email addresses of accused priests...
---
Get this entire Catholic website on CD-ROM...

The full contents of the New Advent website are available on CD-ROM. It includes the Catholic Encyclopedia, Church Fathers, Summa, Bible and more — and it's only $19.99...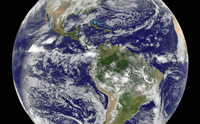 WORLD WIDE WEB
CATHOLIC LINKS
Adoration:
Eucharistic Adoration Directory
Audio:
Lighthouse
-
Audio Sancto
Bibles:
Douay
-
Knox
-
NAB
-
RSVCE
Blogs:
Blog Directory
Bulletins:
Seek and Find
Calendars:
Catholic Calendar
-
Easter Table
Catechisms:
Baltimore Catechism
-
Catechism of the Catholic Church
Events:
Catholic Event Finder
Forums:
Catholics Answers Forums
HHS Mandate:
Becket Fund
Jobs:
Catholic Jobs
Latin:
Ecclesiastical Latin Resources
Latin Mass:
TLM Altar Server Tutorial
-
TLM Mass Directory
Mass Times:
MassTimes
Movie Reviews:
USCCB Movie Reviews
Panoramas:
St. John Lateran
-
Sistine Chapel
Readings:
Today's Readings (USCCB)
Retreats:
U.S. Retreats and Retreat Centers
OTHER LINKS
Cameras:
EarthCam (Live)
-
Aerial Panoramas
Comics:
Calvin and Hobbes
-
C&H Search Engine
-
Dilbert
-
Peanuts
Customer Service:
GetHuman
Fact Checking:
Snopes
Find Things:
Mailboxes (USA)
-
Payphones
-
Phone Numbers
Money:
Missing Money
Privacy:
Do Not Call
Reading Lists:
Hardon
-
McCloskey
-
USLHE
-
Marines
Scanners:
Air Traffic Control
-
Radio Reference
-
Broadcastify
Shopping (Local):
Milo
-
Yard Sales
Tracking:
Airplanes
-
ISS
-
Satellites
-
Ships #1
-
Ships #2
Travel (Flying):
Turbulence
-
VFR Maps
-
SeatGuru
-
FlightAware
Travel (Hotels):
Bed Bug Registry
Weather:
ECMRF (Europe)
-
NCAR/RAP
-
Wind Map
-
National Weather Service (USA)