I'm not feeling politics right now. It's Holy Week and I want Jesus...
Rebecca Hamilton


I'm not feeling politics right now. We've got wars and rumors of wars over a large swath of the world. Pro life people are battling killer legislation in Colorado and corporate raiders are raiding the public treasury everywhere and in every way they can. There are runaway bishops to write about, as well as a stand up bishops who are trying to fight the fight.
---
Archdiocese of Dublin issues warning on fake visionary 'Maria Divine Mercy'
Diane Korzeniewski


Maria Divine Mercy had gotten some Catholics more than a little uptight and suspicious of Pope Francis, if not outright rejecting him. When a so-called mystic gets you to reject the Supreme Pontiff, or causes you to have very negative feelings about him, it's time to hit a confessional for a sense check. There is a blog called...
---
---
President Obama addresses annual Easter Prayer Breakfast, reflects on meeting with Pope Francis...
---
"Francis is calling us": Amid the oil change and tune-up, a warning light...
Rocco Palmo


Merry Chrismas to all... and to all, well, start your engines. As this Tuesday of Holy Week brings the largest batch of Chrism Masses on these shores, this is always an especially graced moment. Still, as one prelate faced delivering his most important message of the year ahead of the Pope's word to Rome...
---
The 7 big myths about marriage (refuted by faith, philosophy and science)...
---
'I can't leave my people': Priest killed in Syria hailed as a martyr...
---
The scope and scale of anti-Christian violence around the world is staggering...
John Allen


Dutch Jesuit priest Frans van der Lugt, killed in Syria last week just shy of his 76th birthday, personified the best of the missionary spirit in Catholicism. He spent 50 years in his adopted country, humbly serving poor and disabled persons regardless of their race or religion. Whenever a Syrian came to his door seeking help, van der Lugt told a friend...
---
I finally broke down and saw 'Noah'. Much to my surprise, I loved it...
Janet Smith


Although I had not seen Noah and honestly had no desire to see it, I was fascinated by the polarity of the reviews – I read dozens, and interviews of the authors as well. Over time I decided I just had to see it for myself. I didn't expect to like it because I generally don't like movies that have fantastical elements to them and epic battles and people encrusted with...
---
"Captain America: Winter Soldier" gives us a brief glimpse of what salvation really looks like in its cruciform power...
---
20 excellent IKEA hacks you should try...
---
Is it enough to be a "good person"?
John-Mark Miravalle


In my experience, some people just don't want to talk about the big questions – Does God exist? Is Jesus Lord and Savior? What must I do to be saved? – and their dismissal of these kinds of questions almost always appeals to the notion of "good person." It usually goes something like this: "If God exists...
---
Holy Week begins; Vatican releases text of Good Friday meditations for Way of the Cross at Colosseum...
---
A prescription for your life given by Jesus in the Garden of Gethsemane...
Msgr. Charles Pope


In past years on the blog, I have generally published the schedule of the Lord's final week according to the Scriptures (on the Monday of Holy Week). Since I have done this in years past, I presume most of you have seen it by now. If you haven't, you can read it here: A Chronology of Jesus' Holy Week For this year...
---
Whether the issue is immigration or abortion, love is essential...
---
Everything you need to know about the Venezuelan protests...
---
Denver changed everything. John Paul II is the reason that I'm a Catholic priest...


Flannery O'Connor looked straight into the dark mystery of Good Friday...
George Weigel


This coming Aug. 3 will mark the golden anniversary of Flannery O'Connor's "Passover," to adopt the biblical image John Paul II used to describe the Christian journey through death to eternal life. In the 50 years since lupus erythematosus claimed her at age 39, O'Connor's literary genius has been widely celebrated. Then...
---
Pope's Wednesday Audience: "Even if you had been the only person in the world, Jesus would have died for you"
---
10 things you need to know today: April 16, 2014...
---
Show your stupid weasel spirit who's the boss...
Simcha Fisher


Last week, I was chugging along on my treadmill. The display told me I had one minute left. My first thought? "Aw, that's good enough. I should just quit now." I immediately chased off that stupid idea, and it was immediately replaced by another one: "Well, at least you can slow down for the last thirty seconds!
---
"It's a setup": The note that saved a marriage from adultery at 30,000 feet...
---
The Illiberal Catholic Catechism...
John Zmirak


In the months since Aleteia was kind enough to publish "Illiberal Catholicism" and re-publish "The Shame of the Catholic Subculture," the phenomenon of Illiberal Catholicism has been recognized in many other venues—and a number of figures have seen fit to align themselves with the movement...
---
Down the slippery slope: A timeline of social revolution...
R. Jared Staudt


It is certainly not breaking news to assert that America is in cultural decline. Many aspects of this decline have been widely documented: the breakdown of the family, threats to life, and ever increasing secularization. My intent in this article is to draw together the consistent progression of this cultural decline so that we can step back and examine the path of the soci...
---
Colorado Senate escalates attack on life with harsh new pro-abortion bill, "first of its kind in the U.S."
---
The City of Rome may be even older than we realized...
Kathy Schiffer


As the city of Rome prepares to celebrate its 2,767th birthday on April 21, archeologists have uncovered evidence that the city may be even older than they thought. Tradition is that the city of Rome was founded on April 21, 753 B.C. by two brothers, Romulus and Remus, who were raised by a wolf. But on Sunday, April 13...
---
Legion of Christ names new North American head...
---
Bizarre wording in Overland Park shooting update: AP says victims were two "Christians" and one "Catholic"
Terry Mattingly


If you are of a certain age, as I am, and you grew up deep in the heavily Protestant Bible Belt, like I did, you can probably remember running into some people way back when who — to be blunt about it — used to draw a verbal line of distinction between people who were "Christians" and those who were "Catholics." It's hard to imagine that now...
---
An open letter to Evangelicals: Your Catholic brothers and sisters need you...
---
After taking refuge at Catholic church, hundreds of terrified Muslim refugees leave Central African Republic safely...
---
Pope Francis is not thinking about a revolution of Vatican finances. It just would not make sense...
Andrea Gagliarducci


The report of the inspection to the Institute for Religious Works (IOR) commissioned by the Vatican Financial Information Authority should be hopefully ready by the end of April. In the meantime, it is already known that the Institute – misleadingly called the "Vatican bank" – will carry forward its mission...
---
"Who Am I? Where Is My Heart?"
---
Here's the simple thing that makes the happiest people in the world so happy...
---
Watching these two old women fly for the first time is pure gold...
---
Get this entire Catholic website on CD-ROM...

The full contents of the New Advent website are available on CD-ROM. It includes the Catholic Encyclopedia, Church Fathers, Summa, Bible and more — and it's only $19.99...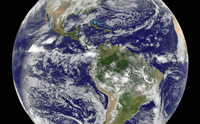 WORLD WIDE WEB
CATHOLIC LINKS
Adoration:
Eucharistic Adoration Directory
Audio:
Lighthouse
-
Audio Sancto
Bibles:
Douay
-
Knox
-
NAB
-
RSVCE
Blogs:
Blog Directory
Bulletins:
Seek and Find
Calendars:
Catholic Calendar
-
Easter Table
Catechisms:
Baltimore Catechism
-
Catechism of the Catholic Church
Events:
Catholic Event Finder
Forums:
Catholics Answers Forums
HHS Mandate:
Becket Fund
Jobs:
Catholic Jobs
Latin:
Ecclesiastical Latin Resources
Latin Mass:
TLM Altar Server Tutorial
-
TLM Mass Directory
Mass Times:
MassTimes
Movie Reviews:
USCCB Movie Reviews
Panoramas:
St. John Lateran
-
Sistine Chapel
Readings:
Today's Readings (USCCB)
Retreats:
U.S. Retreats and Retreat Centers
OTHER LINKS
Cameras:
EarthCam (Live)
-
Aerial Panoramas
Comics:
Calvin and Hobbes
-
C&H Search Engine
-
Dilbert
-
Peanuts
Customer Service:
GetHuman
Fact Checking:
Snopes
Find Things:
Mailboxes (USA)
-
Payphones
-
Phone Numbers
Money:
Missing Money
Privacy:
Do Not Call
Reading Lists:
Hardon
-
McCloskey
-
USLHE
-
Marines
Scanners:
Air Traffic Control
-
Radio Reference
-
Broadcastify
Shopping (Local):
Milo
-
Yard Sales
Tracking:
Airplanes
-
ISS
-
Satellites
-
Ships #1
-
Ships #2
Travel (Flying):
Turbulence
-
VFR Maps
-
SeatGuru
-
FlightAware
Travel (Hotels):
Bed Bug Registry
Weather:
ECMRF (Europe)
-
NCAR/RAP
-
Wind Map
-
National Weather Service (USA)