10 things you need to know today: July 24, 2014...
---
Why your phone freaks out when you get off a plane...
---
The only inspired book of Church history, the Acts of the Apostles, ends with the story of a shipwreck...
George Weigel


The post-Vatican II Lectionary for Mass has many fine features, one of which is the continuous reading of the Acts of the Apostles during weekday Masses in the Easter season. As the Church celebrates the Resurrection for 50 days, the Church also ponders the first evangelization: the primitive Christian community, in the power of the Spirit...
---
Despite facing anti-Catholic bigotry, presidential hopeful Al Smith persevered in politics and faith...
Russell Shaw


To Franklin Roosevelt, he was the "Happy Warrior." To suspicious Protestants, he was a pawn of the pope. Amid such conflicting views as these, the remarkable political career of Al Smith was forged. Four-term governor of New York and Democratic candidate for president in 1928...
---
The day-to-day plight of the Christians in Iraq is so much worse than we're hearing...
Elizabeth Scalia


Orwell said "The most effective way to destroy people is to deny and obliterate their own understanding of their history." Another way is to simply obliterate their history entirely, give them no connection to their past, no standing reflection of who they are; in this way they become nobodies: people with no past to point to, no footpath to refer back to...
---
Brother Guy Consolmagno: Carl Sagan medal winner and role model for evangelization...
Stacy Trasancos


The American Astronomical Society (AAS) Division for Planetary Sciences announced this month that Jesuit Brother Guy Consolmagno has won the Carl Sagan Medal for outstanding communication about planetary science to the general public. Brother Consolmagno is an astronomer and meteorite expert at the Vatican Observatory. He also serves as their Coordinator for Public Relations.
---
How to respond when people tell you they're "spiritual but not religious"
---
Reading what the saints read might help you become one yourself...
Brandon Vogt


I love to read. And like all heavy readers, I'm always hunting for good books. I constantly ask friends, what are you reading? What books do you recommend? What books changed your life? But one day I had a revelation: why not ask the saints? St. Josemaria Escriva claimed, "Reading has made many saints." That's so true.
---
There is a fierce persecution of Christians going on in the Middle East...
Fr. Robert Barron


Though you would never guess it from the paucity of coverage in the major news media, there is a fierce persecution of Christians going on in the Middle East.In Egypt, convents and churches are being burned to the ground and Copts, members of one of the most ancient Christian communities, are being routinely harassed, tortured, and arrested.
---
"God drew me into the light of His Church": The conversion story of Alicia Smith...
---
God's gifts come in strange and terrifying packages...
Msgr. Charles Pope


I spent today high in the Cascades of Washington State. I was near Mt. Baker, one of the volcanic peaks in the range along the "ring of fire" that comes up the coast along the Pacific plate. Despite the nearness of the volcanic cone, snow and glaciers were what we most noticed today, July 25th.
---
Leisure is the basis of manliness...
---
Muslim university professor assassinated after speaking out for Christians of Mosul...
---
Police seek clues in Tony Palmer motorcycle death...
---
10 things you need to know today: July 22, 2014...
---
'St. George and the Dragon' fits the needs of girls and boys (of all ages)
---
Why Marvel is running circles around DC Comics...
---
Why are some people more prone to mosquito bites?
---
'Quo vadis?' A sobering reminder to leave our comfort zones and go out into the world...
Greg Erlandson


Where are we going? Is the Church as we know it dying? That is the provocative question asked in a new documentary called "When God Left the Building." Produced by Group Productions, it is a stark examination of the erosion taking place in Protestant churches these days.
---
1914-2014: Echoes of the Great War...
---
Demagogues are like pornographers. They attract two kinds of people: Those who enjoy it, and those who believe it...
Rebecca Hamilton


Either way, porn is addicting and degrading. Porn is based on degrading a group of people for the titillation of those who get off on on the degradation. Both those who watch porn because they enjoy it, and those who believe it, will become addicted to it if they don't pull back from it.
---
There's a destructive force in the Church that progressives and traditionalists alike support...
---
Thinking about eternity, even with a bit of fear, may be the beginning of sharing in God's eternity...
R. Jared Staudt


When I was young, even three and four years old, I used to cry at night thinking about death and eternity. It was a feeling as if the wind has gotten knocked out of me and a huge weight was being pressed upon me. Even now, a feeling of terror can come over me when I think of eternity in relation to time.
---
Obama's executive order and what it means for Catholic organizations...
---
Anglican archbishop to Catholics and Orthodox: "Don't give up on us" after vote to ordain women bishops...
Kathy Schiffer


"Don't give up on us…. We need each other!" That was the message from Archbishop Justin Welby, Archbishop of Canterbury, to the Orthodox and Catholic churches this week, after the General Synod of the Church of England voted to ordain women bishops. With so much troubling the world today...
---
Our journey to God never ends—even for saints...
---
Will Obama's one-man ENDA end up in court?
---
The alleged war on women is a contrived skirmish...
---
After 1600 years, monks ejected from Mar Behnam Monastery by Islamists...
Thomas McDonald


The Mar Behnam Monastery (The Monastery of the Martyrs Saint Behnam and his Sister Sarah) was built in the 4th century as an act of penance by Sennacherib II. The Assyrian king had Behnam and Sarah, his son and daughter, executed for converting to Christianity, but later converted and repented. From that time until this month...
---
ISIS robs Christians fleeing edict in Mosul; money, belongings, crucifixes stolen...
---
5 things you can do right now as ISIS threatens Iraqi Christians and Shiites...
---
Ron Swanson ("Parks and Recreation") inadvertently makes a case for the existence of God...
---
It's official: Obama signs special protection order for gays, transsexuals; no religious exemption allowed...
---
Get this entire Catholic website on CD-ROM...

The full contents of the New Advent website are available on CD-ROM. It includes the Catholic Encyclopedia, Church Fathers, Summa, Bible and more — and it's only $19.99...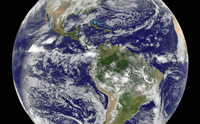 WORLD WIDE WEB
CATHOLIC LINKS
Adoration:
Eucharistic Adoration Directory
Audio:
Lighthouse
-
Audio Sancto
Bibles:
Douay
-
Knox
-
NAB
-
RSVCE
Blogs:
Blog Directory
Bulletins:
Seek and Find
Calendars:
Catholic Calendar
-
Easter Table
Catechisms:
Baltimore Catechism
-
Catechism of the Catholic Church
Events:
Catholic Event Finder
Forums:
Catholics Answers Forums
HHS Mandate:
Becket Fund
Jobs:
Catholic Jobs
Latin:
Ecclesiastical Latin Resources
Latin Mass:
TLM Altar Server Tutorial
-
TLM Mass Directory
Mass Times:
MassTimes
Movie Reviews:
USCCB Movie Reviews
Panoramas:
St. John Lateran
-
Sistine Chapel
Readings:
Today's Readings (USCCB)
Retreats:
U.S. Retreats and Retreat Centers
OTHER LINKS
Cameras:
EarthCam (Live)
-
Aerial Panoramas
Comics:
Calvin and Hobbes
-
C&H Search Engine
-
Dilbert
-
Peanuts
Customer Service:
GetHuman
Fact Checking:
Snopes
Find Things:
Mailboxes (USA)
-
Payphones
-
Phone Numbers
Money:
Missing Money
Privacy:
Do Not Call
Reading Lists:
Hardon
-
McCloskey
-
USLHE
-
Marines
Scanners:
Air Traffic Control
-
Radio Reference
-
Broadcastify
Shopping (Local):
Milo
-
Yard Sales
Tracking:
Airplanes
-
ISS
-
Satellites
-
Ships #1
-
Ships #2
Travel (Flying):
Turbulence
-
VFR Maps
-
SeatGuru
-
FlightAware
Travel (Hotels):
Bed Bug Registry
Weather:
ECMRF (Europe)
-
NCAR/RAP
-
Wind Map
-
National Weather Service (USA)