Age-old Liturgy of the Hours makes a resurgence with the faithful...
---
"I have come to cast a fire on the Earth"...
Msgr. Charles Pope


What a wondrous and challenging feast we celebrate at Pentecost. A feast like this challenges us, because it puts to the lie a lazy, sleepy, hidden, and tepid Christian life. The Lord Jesus had said to Apostles, and still says to us: I have come to cast a fire on the earth! (Luke 12:49). This is a feast about fire...
---
Why Seán Cardinal O'Malley is boycotting Boston College...
Anne Hendershott


At Boston College's commencement ceremony on Monday, Cardinal Sean O'Malley won't be in attendance. The leader of the Boston archdiocese announced on May 10 that he would not deliver his traditional graduation benediction at the Catholic school because the college had invited Irish Prime Minister Enda Kenny—a supporter of abortion rights in Ireland—to deliver the graduation address...
---
Simplify your life (and amaze your friends) with these 10 everyday tasks that you can do in 10 seconds or less...
---
Power gone wrong (as seen in a superhero cartoon clip)
---
There are Kermit Gosnells everywhere and they can be brought to justice...
Pia de Solenni


This week brought us the conviction of Kermit Gosnell, a man whom I refuse to recognize as a medical doctor and whom the state of Pennsylvania should have shut down long ago. Gosnell, apparently, didn't do abortions very well; so he had his staff dope up his patients with various drugs so that they would deliver the fetus on their own (at which point, legally...
---
If we ignore the problem of cloning, we will sink into a more violent depravity...
Archbishop Samuel Aquila


Oscar Wilde's The Picture of Dorian Gray is the sort of timeless morality tale students read as an antidote, or at least an objection, to the hedonism that seems to follow naturally from youthful ideas about immortality. The story is familiar to many: Dorian Gray is a narcissist who wishes that a portrait of him — his copy in paint — would age in his place.
---
Pope Francis: "The problem is not that we are sinners. The problem is that we are not ashamed for what we have done"...
---
Commander Chris Hadfield returned to Earth on Monday. Here's his final must-see video from the International Space Station...
---
My profession? I'm just some lady trying to cook supper, and use my talents, and enjoy my kids before they fly away...
Simcha Fisher


In her illuminating post the other day, Jennifer Fulwiler describes going to a party where she knew hardly anyone, and conducting a little social experiment: for the first half, she introduced herself as a stay-at-home mom, and got little more than a verbal pat on the head in reply. For the second half, though...
---
How Bing Crosby and the Nazis helped to create Silicon Valley...
---
Is this why Pope John Paul II consecrated the world in 1984? Declassified documents from 1983 Soviet War Scare published...
---
Learn how to tell the difference between true and false freedom...
---
How have socialists managed to make themselves sound like Christians?
Phil Lawler


By the end of the day I expect to hear at least a half-dozen complaints that Pope Francis has sided with socialists, because of his Thursday address denouncing the "cult of money." The same problem arises whenever a Pope—or any other Christian leader—denounces selfishness and materialism. Political pundits...
---
The Dominican Sisters made it to the finale of the American Bible Challenge, and they need your help...
Sarah Reinhard


I'm like the little white rabbit from Alice in Wonderland this morning, and I didn't get my thoughts all arranged, so we'll keep it simple. To enter to win a copy of The American Bible Challenge: A Daily Reader, leave a comment here by Sunday, May 19. And don't forget to vote for the Dominican sisters. Daily.
---
A group of Benedictine nuns just released a new album, and it's gorgeous...
---
I want to thank Mr. Obama for this past week. I've actually been looking forward to turning on the news lately...


"Come Holy Spirit. Enlighten the hearts of your faithful people..."
Fr. George Rutler


There is some sense to calling Pentecost the birthday of the Church, but it can be somewhat glib. You might say that the Church was born when Christ was born, or when water and blood, Baptism and Eucharist, flowed from Christ's side on the Cross. You might even say that the Church was born with Adam and Eve and came to maturity when Jesus...
---
8 things to know and share about Pentecost...
Jimmy Akin


The original day of Pentecost saw dramatic events that are important to the life of the Church. But where did the feast of Pentecost come from? How can we understand what happened on it? And what does it mean for us today? Here are 8 things to know and share about it...
---
American seminarians win Clericus Cup for the second year in a row...
---
10 things you need to know today: May 18, 2013...
---
The IRS revelations are shocking, but don't get cynical. You've got to stay shocked. It's disrespectful not to...
Peggy Noonan


So many people are sad about America and cynical about its government. They don't expect anything good to happen. They think certain poisons have entered the system and nothing can be done about it. Leviathan will not be cut back or tamed, Leviathan will go on abusing the citizen.
---
The LCWR vs. the Vatican: Setting the record straight...
---
The giving of the Spirit to the new people of God crowns the mighty acts of the Father in salvation history...
Scott Hahn


The Spirit is revealed as the life-giving breath of the Father, the Wisdom by which He made all things, as we sing in today's Psalm. In the beginning, the Spirit came as a "mighty wind" sweeping over the face of the earth. And in the new creation of Pentecost, the Spirit again comes as "a strong...
---
Like every other moment of your life, the first taste is an epic event in disguise...
---
IRS to pro-life group: We'll approve your application if you promise not to "protest or picket outside of Planned Parenthood"...
---
Demographics don't spell an end to the culture wars...
John Allen


To no one's surprise, the Monday release of the Vatican's 2013 statistical yearbook, which surveys the global Catholic population as of 2011, confirmed the shift in Catholicism's center of gravity away from Europe and North America to the southern hemisphere. The Annuario shows that the global Catholic population, now 1.2 billion...
---
All That Jazz: How F. Scott Fitzgerald wound up in a Catholic cemetery...
---
Nine-year-old Alayna Adams got to throw out the Rays' first pitch Thursday. What happened next was a complete surprise...
---
Why the scandals increased my faith in the Catholic Church...
Jennifer Fulwiler


When people hear that my husband and I began exploring Catholicism in 2005, one of the first questions they often ask is, "What about the sexual abuse scandals? Didn't that scare you away from the Church?" They're usually surprised when I report that the answer is no; in fact...
---
In language and lawmaking, President Obama has tacitly supported the gruesome crimes of Kermit Gosnell...
---
Another Gosnell case is emerging in Houston, Texas...
---
Are Catholic universities still committed to working-class families?
Patrick Reilly


Catholic colleges have long been known for their generous financial aid, which for many decades helped students from Catholic immigrant and working-class families climb the economic ladder in the United States. But a new study accuses many of America's wealthiest colleges of using aid to recruit middle-class students instead of serving the educational needs...
---
Calling this a "turning point in history", Pope warns: "We have created new idols. The golden calf has taken a new form..."
---
Get this entire Catholic website on CD-ROM...

The full contents of the New Advent website are available on CD-ROM. It includes the Catholic Encyclopedia, Church Fathers, Summa, Bible and more — and it's only $19, with free shipping worldwide...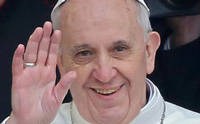 HIS HOLINESS POPE FRANCIS
Twitter:
@Pontifex
Wikipedia:
Pope Francis
SCHEDULE
May 12:
Canonization Mass (YouTube)
May 15:
Wednesday General Audience (YouTube)
May 18:
Pentecost Vigil with ecclesial movements in St. Peter's Square
May 19:
Mass in St. Peter's Square
May 23:
Profession of Faith with the Italian bishops (6:00pm)
May 26:
Mass at parish of Sts. Elizabeth and Zechariah (9:30am)
May 30:
Mass in Piazza St. John Lateran, Corpus Christi procession to St. Mary Major (7:00pm)
May 31:
Rosary in St. Peter's Square (8:00pm)
June 2:
Simultaneous worldwide Holy Hour (6:00pm)
June 16:
Mass for Evangelium Vitae celebration (10:30am)
June 29:
Mass and pallium imposition (9:30am)
July 7:
Mass with seminarians and novices at St. Peter's (9:30am)
July 22-29:
World Youth Day in Rio de Janeiro, Brazil
November 24:
Ceremonies to conclude the Year of Faith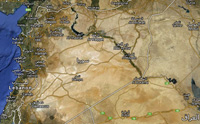 THE SYRIAN CIVIL WAR
Twitter:
#Syria
Wikipedia:
Syria
,
Syrian Civil War
and
Christianity in Syria
News:
The Guardian
,
BBC
,
New York Times
,
Al Jazeera
Give:
Catholic Near East Welfare Association (CNEWA)
and
Catholic Relief Services (CRS)
Pray:
USCCB Prayer for Peace in Syria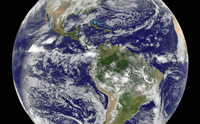 WORLD WIDE WEB
CATHOLIC LINKS
Adoration:
Eucharistic Adoration Directory
Audio:
Lighthouse
-
Audio Sancto
Bibles:
Douay
-
Knox
-
NAB
-
RSVCE
Blogs:
Blog Directory
Bulletins:
Seek and Find
Calendars:
Catholic Calendar
-
Easter Table
Catechisms:
Baltimore Catechism
-
Catechism of the Catholic Church
Events:
Catholic Event Finder
Forums:
Catholics Answers Forums
HHS Mandate:
Becket Fund
Jobs:
Catholic Jobs
Latin:
Ecclesiastical Latin Resources
Latin Mass:
TLM Altar Server Tutorial
-
TLM Mass Directory
Mass Times:
MassTimes
Movie Reviews:
USCCB Movie Reviews
Panoramas:
St. John Lateran
-
Sistine Chapel
Readings:
Today's Readings (USCCB)
OTHER LINKS
Cameras:
EarthCam (Live)
-
Aerial Panoramas
Comics:
Calvin and Hobbes
-
C&H Search Engine
-
Dilbert
-
Peanuts
Customer Service:
GetHuman
Fact Checking:
Snopes
Find Things:
Mailboxes (USA)
-
Payphones
-
Phone Numbers
Money:
Missing Money
Privacy:
Do Not Call
Reading Lists:
Hardon
-
McCloskey
-
USLHE
-
Marines
Scanners:
Air Traffic Control
-
Radio Reference
-
Broadcastify
Shopping (Local):
Milo
-
Yard Sales
Tracking:
Airplanes
-
ISS
-
Satellites
-
Ships #1
-
Ships #2
Travel (Flying):
Turbulence
-
VFR Maps
-
SeatGuru
-
FlightAware
Travel (Hotels):
Bed Bug Registry
Weather:
ECMRF (Europe)
-
NCAR/RAP
-
Wind Map
-
National Weather Service (USA)